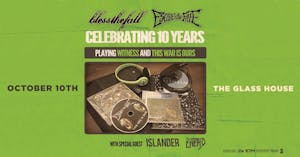 Playing "Witness" and "This War Is Ours"!!!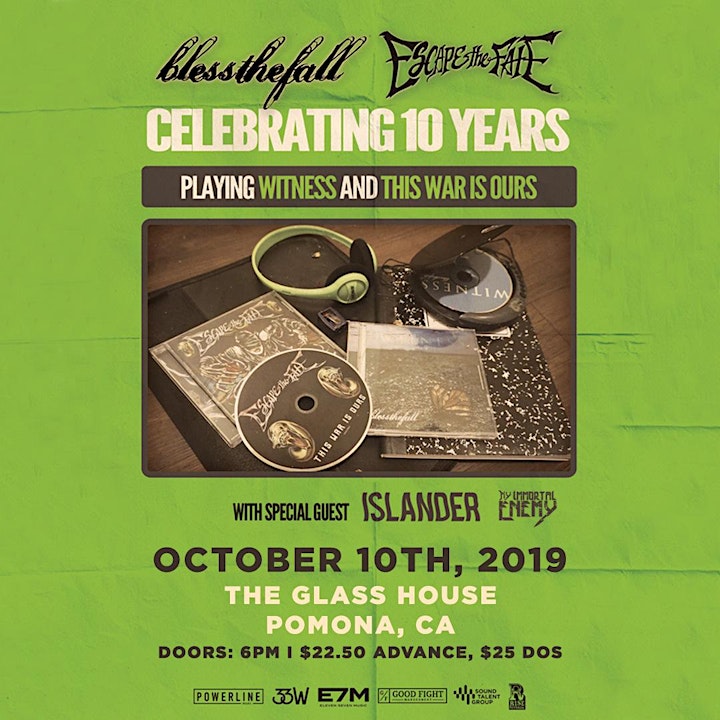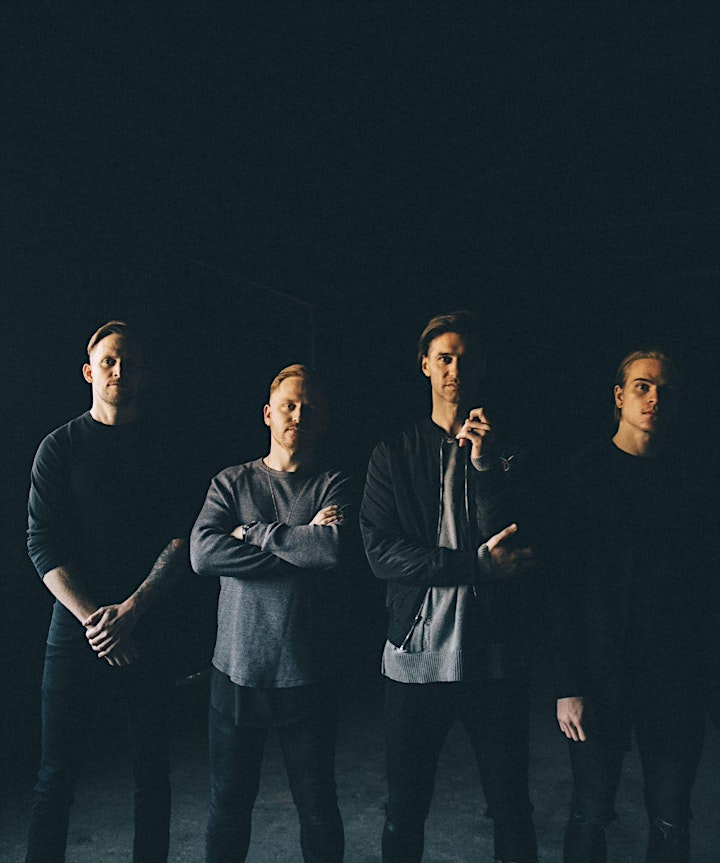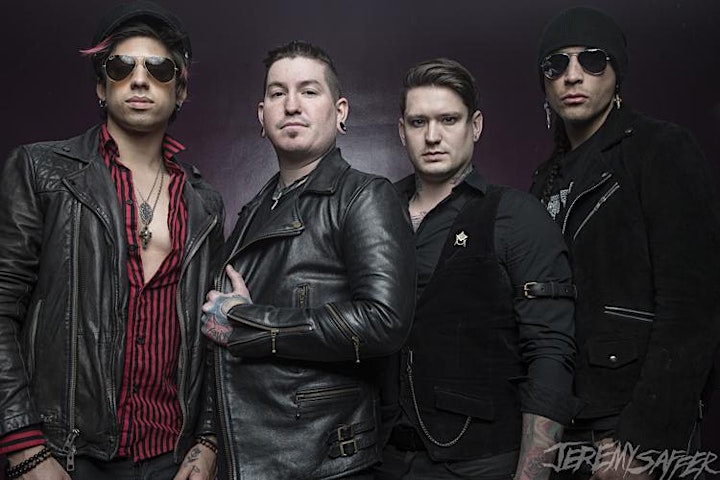 Human stories resound the loudest and the longest. People will always undoubtedly bond over shared experiences of love, loss, and life. On their sixth full-length album I Am Human[Better Noise Records], Escape The Fate transmit a raw, real, and relatable narrative through airtight songcraft, lyrical honesty, and stadium-worthy delivery. The quartet—Craig Mabbitt [lead vocals], Kevin "Thrasher"Gruft [lead guitar, bass], Thomas "TJ" Bell [rhythm guitar],and Robert Ortiz [drums]—didn't hold back and cut right to the core on the 13 anthems comprising the record."We all go through crazy emotional points in our lives, and we're all human at the end of the day," says Thrasher. "These songs reflect a lot of those points—whether they be during relationships, personal interactions, on tour, or the general ups and downs of the music industry. No matter what your profession or background is, I think you can relate to something on here. Each track is like the chapter of a novel, going through life circumstances and processes we've all been through. Everything comes from our lives.""It goes through a bevy of human emotions," agrees Craig. "There are a lot of heartbreak songs, but there are also songs about forgetting that and having a good time. The title I Am Humancircles around everything I wrote."In late 2016, the boys had just concluded a whirlwind tour cycle in support of 2015's Hate Me. The record marked their fourth straight Top 5 debut on the BillboardTop Independent Albums Chart and third consecutive Top 3 debut on the Top Hard Rock Albums Chart. Receiving acclaim from Loudwire, Alternative Press, and more, the set also spawned the hit "Remember Every Scar," which amassed over 2.2 million YouTube/VEVO views and 2.9 million Spotify streams as they regularly averaged over 1 million monthly listeners on the platform. In between touring with the likes of HELLYEAH, the group headlined countless shows throughout a two-year period. Coming off the road, they wastedno time working on what would become I Am Humanin February 2017.After two weeks of writing and pre-production at Thrasher's North Hollywood apartment, they entered the studio with GRAMMY®Award-nominated super producer Howard Benson [My Chemical Romance, Adam Lambert]. Aiming to exponentially best their previous work, the musicians imposed a bit of healthy pressure on themselves."In some ways, the pressure is good," admits Thrasher. "You're not second-guessing yourself. You don't get stuck in the whole trap of writing the same thing over and over again. You write an idea, finish it, and come up with the next one.""We asked, 'What kind of band are we?'," recalls Craig. "We've always been diverse. Sometimes, we're really fucking metal. Sometimes, we're rock 'n' roll. Sometimes, we're a little emo. We've done everything across the board. This time around, we went for the direct, catchy, and feel-good energy. That's what sets this record apart. We didn't sacrifice anything for the sake of being heavy. We're getting older, and we're changing—so our music should change with us. At the same time, we rediscovered what made us who we are. I felt like I was 17-years-old again. I haven't been this excited to release something since I first joined the band and we putout This War Is Ours."The single "Empire" introduces I Am Human. A thick bombastic riff and handclap rises from airy electronics as Craig croons, "One more time doing one more line, one more shot till we all ignite."Soon, the groove snaps from a haunting pre-chorus into a chantable toast, "Cheers to the top, cheers to the middle, cheers to us all getting a little."It's like the ultimate booze-soaked rock 'n' roll house party come to life..."It's our party anthem, but it's got a dark undertone," explainsKevin.Craig goes on, "Every time we get together, we say that cheerson the chorus. It embodies who we are. If you ran into us in a bar, this is how we would be acting. However, you also have to be careful partying too much. It can lead to a dangerous place. It shows both sides."Heartfelt lyrics power the ballad "Bleed For Me" as Craig asks, "Would you bleed for me, like I bleed for you?"On the other end of the spectrum, pinch harmonics, siren squeals, and ripping leads thrash and burn on the undeniableand unbreakable barn burner "Riot." Elsewhere, the plucked acoustic guitar of "Let Me Be"—a re-released favorite from Hate Me—already stands out as a "wedding song"for many fans. A co-write with Thirty Seconds to Mars' Stevie Aiello, "Four Letter Word" serves up a bold and brash middle finger. Ultimately, "I Am Human" sums up the entire vision for the group though."I'll say it again we're all just humans," says Craig. "We love who we want to love. People have no control over their hearts. It's the entireidea of the record."In the end, I Am Humanwill surely connect with listeners everywhere because each moment is so genuinely and truly human."I hope this album can be the soundtrack to good times and memories our fans create," Craig leaves off. "I hope they get out their own emotions out singing these songs with us at shows. I hope it's part of the healing process. That's what these stories do for us."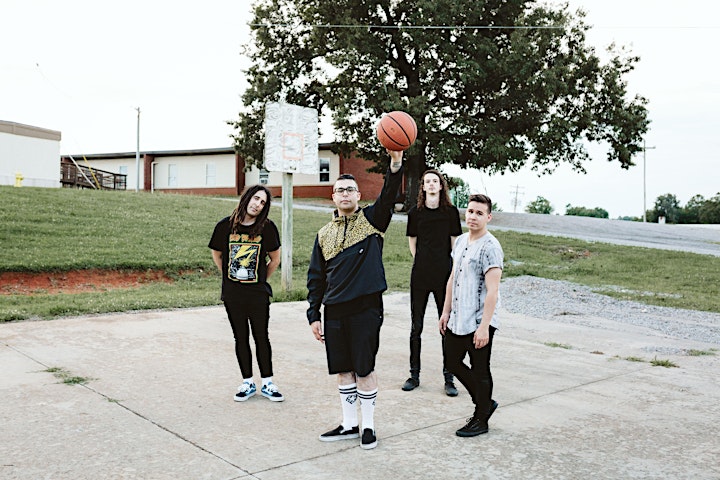 It has been quite a journey for ISLANDER, who, in just over a year, have gone from obscurity to a band in constant radio rotation. Fueled with a combination of emotionally capturing songs and audience grabbing live shows, ISLANDER continue to lead at the forefront of their peers.
ISLANDER have stayed busy, constantly touring with artists such as Korn, Stone Sour, Papa Roach, P.O.D., Suicide Silence, Seether, Babymetal, Yelawolf, Nothing More and many others. Catch their energetic live show in a city near you!
"These guys just might be the new force in heavy rock"
- Alternative Press
"New school band with old school soul and passion. Keep your eyes and ears open for these guys!" – Sonny Sandoval of P.O.D
"Creativity gets an A+." – H.R. of BAD BRAINS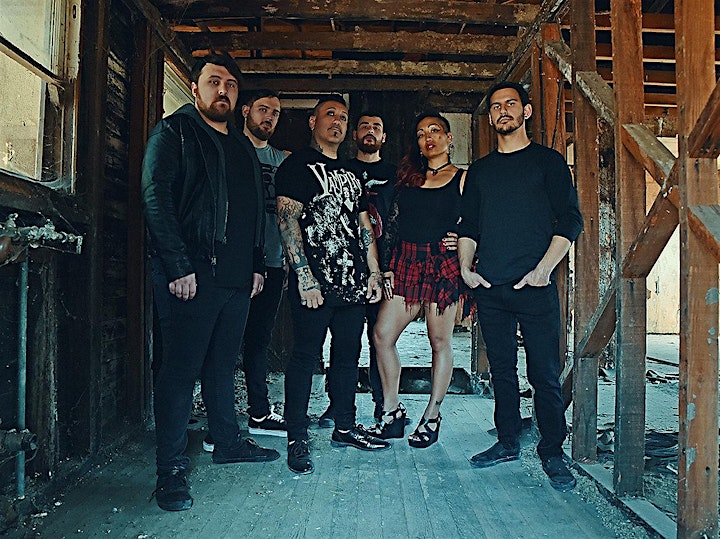 FROM THE ASHES OF EPITAPH RECORDS I AM GHOST COMES A NEW PROJECT LED BY LEAD VOCALIST STEVEN JULIANO. THE GROUP TOOK A YEAR TO WRITE AND RECORD THEIR DEBUT ALBUM, 'AKUMA'; 12 SOARING ROCK ANTHEMS RECORDED AT INDIGITAL STUDIOS (SANTA CRUZ, CA) AND MIXED/MASTERED BY ZACK OHREN (MACHINE HEAD, ALL SHALL PERISH, SET YOUR GOALS) WITH EPIC ORCHESTRAL SYNTH COMPOSED BY BEN ISAAC.

Venue Information:
The Glass House
200 West 2nd St
Pomona, CA, 91766