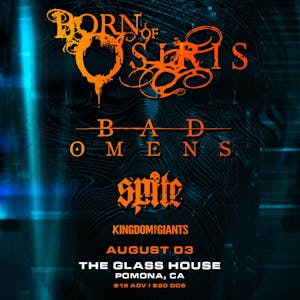 Born Of Osiris
The Glass House
Pomona
,
CA
$18.00 - $20.00
Sales Ended
Born Of Osiris – The Simulation Tour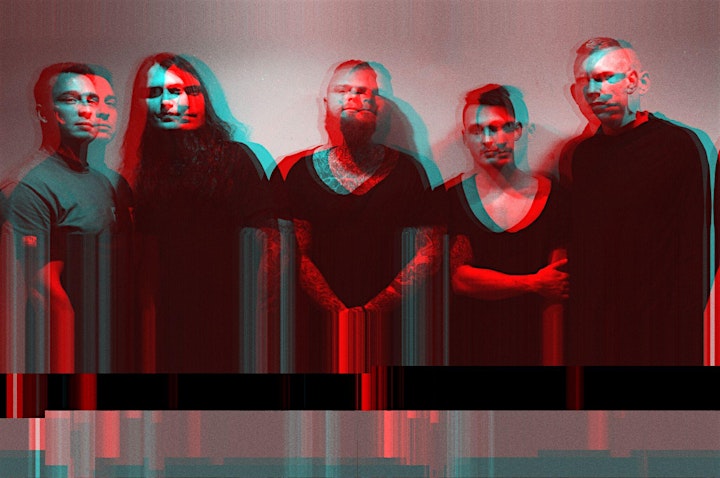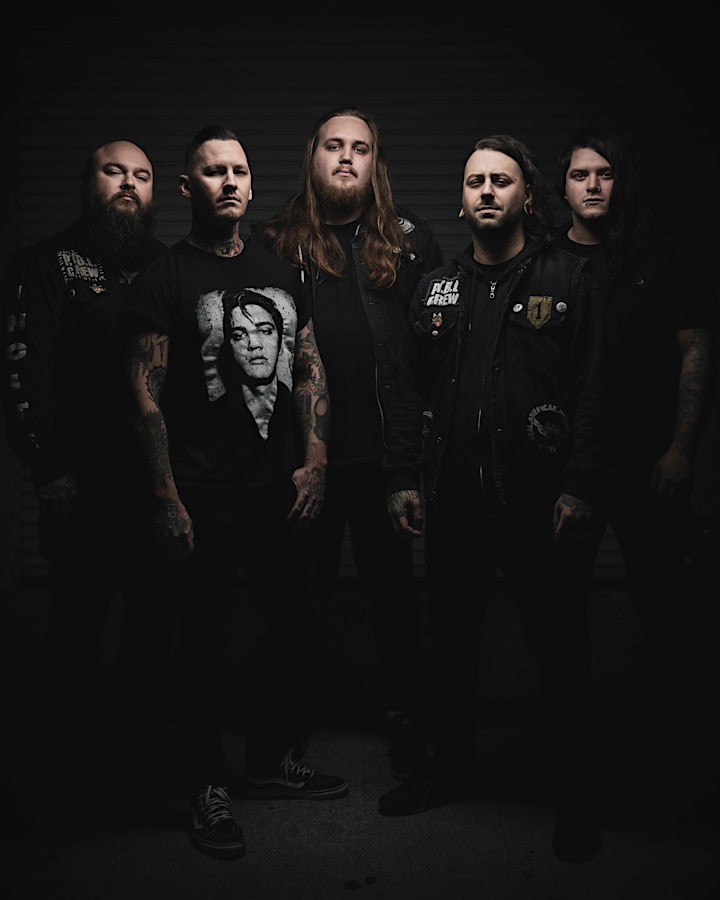 Founded by Jason Todd (Vocals) and Justin Bullock (Guitar, Vocals) with a relentless determination to make a career for themselves in the Metal world, their unyielding perseverance has not been without challenges. Although the project went through several line up changes and explored different directions in sound at first, they eventually solidified their line up with TJ Stiles (drums) and Garrett Rizzi (bass) and self released their debut L.P. "Blood of the Innocent" in 2010. A mash up of Metal, Hardcore, and Hard Rock that started to bring the band some local recognition. Their explosive, honest, and musically adept presence made it possible for them to share the stage with some serious notables, including: Woven War, Impeding Doom, This or the Apocalypse, Phinehas, Silent Planet, and Dayseeker. These performances caught the attention of potential sponsors and the band picked up endorsements from Bad Cat Amps, Schecter Guitars, TRX Cymbals, Trick Drums, Kickport, and 1964 in ears.
In 2013, the band landed on solid ground musically with a melodic metalcore sound and the release of their E.P. "Proud To Be Loud", on Sullen Musik. The band continued to play locally and some light regional touring began in 2014. They then went through yet another line up change with the departure of founding member and guitarist Josiah Wiswell, and bassist Garrett Rizzi in early 2015. However, the band bounced back quickly, returning as a 4 piece with John Douglas (bass) in 2015. The addition of Douglas brought a renewed energy to the band on and off the stage. It was evident immediately that this was the line up that would take the band to the next level as they hit the road by that February. This energetic line up completed over 70 shows in 2015 and caught the attention of the Metal community all over the U.S. as a support act for Incite that winter, and Straight Line Stitch that summer.
After Spades And Blades completed a successful year of touring throughout 2015, they played several local shows throughout Southern California and then released their L.P. "The End Is Near". In March – May of 2016 they spent Seven weeks on a full U.S. tour as direct support to Soilwork and Fear Factory. It was during that tour they caught the attention of Fear Factory guitarist, Dino Cazares. Fan reception and reviews were stellar upon completion of this trek.
The band immediately began writing new material after returning home from the tour. Now with Dino Cazares on board as producer, their songs were elevated to a whole new level. This also brought upon another line up change with the exit of TJ Stiles on Drums and Will Peacock taking over the throne. The band also decided to return to having a second guitarist. They recruited long time friend Tyler Morgan for this position. The band has released three singles since then, all of which have been covered by metal media outlets like Blabbermouth, Metal Injection, The PRP, etc. This led to more endorsements, including the switch from Schecter guitars to ESP guitars.
After over ten years as a band, it seems the industry is finally taking notice of Spades And Blades. Currently the band is writing new material for their next release and cementing plans for tours later this year.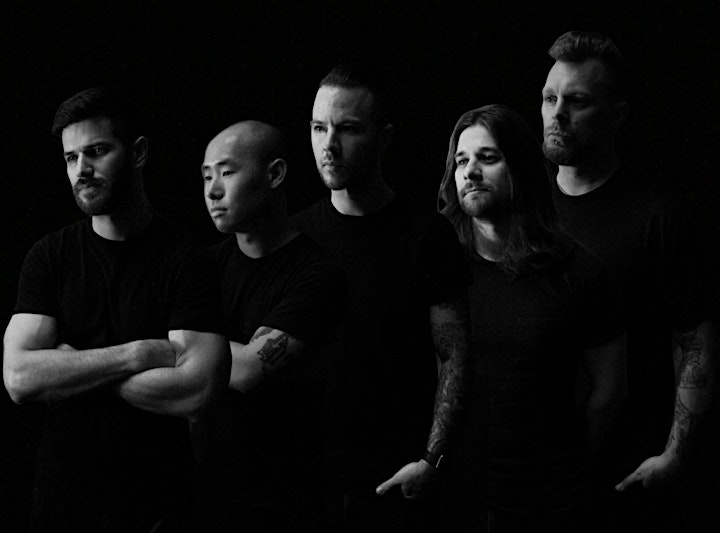 Joe Brown (A STATIC LULLABY) is joined by Derek Hung, Lorenzo Perez, Ryan Villa, and Josh Chastain to form DEAD INSIDE, a brand new modern metal band. Formerly playing with EYES SET TO KILL and headlining Emo Nite LA, DEAD INSIDE is digging deeper into the Los Angeles metal scene with shows promoted by Church of the 8th Day. DEAD INSIDE released its debut EP, Now Fear Begins, on June 7, 2019, and is set to release a new single at the end of July 2019 through We Are Triumphant Records.

Venue Information:
The Glass House
200 West 2nd St
Pomona, CA, 91766