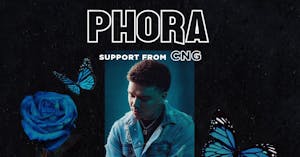 SECOND NIGHT ADDED!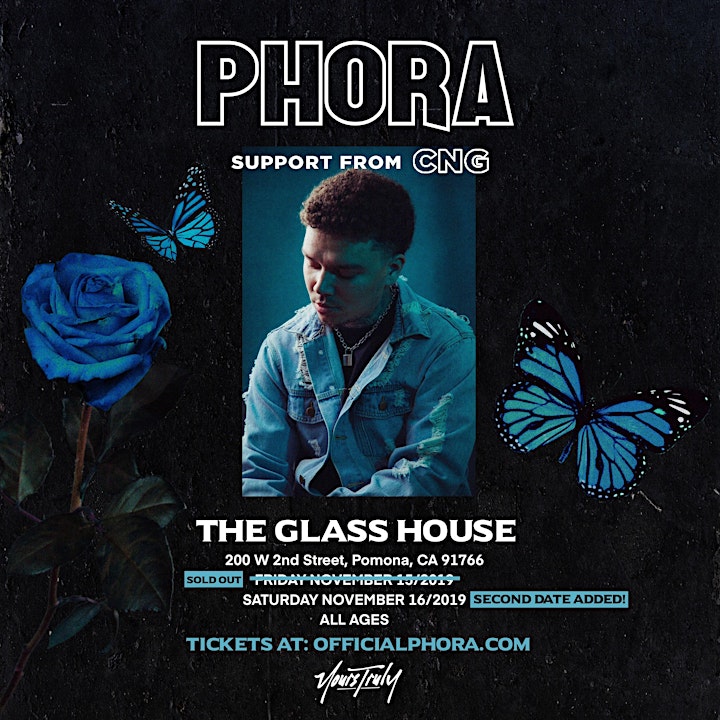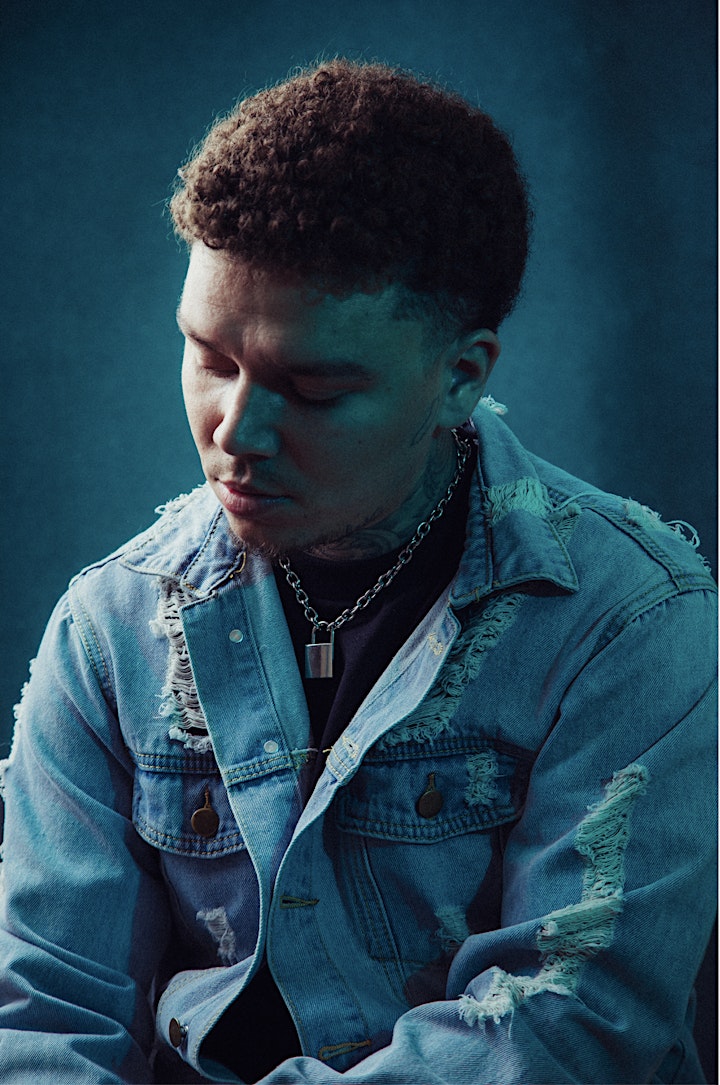 Two words: Yours Truly.
A simple phrase says it all. Phora chose this common salutation as the name for his independent record label, apparel brand, and Los Angeles store—and he incorporated variations of it into seminal musical projects a la Sincerely Yours [2014] and Yours Truly Forever [2017]. Those words went on to represent a homegrown empire and one of the most passionate movements in popular culture. Since his 2011 emergence, the Anaheim-born Southern California rapper, producer, entrepreneur, and mogul quietly fronted an indisputable uprising marked by milestones such as shutting down the iconic Fairfax Avenue for a 2019 performance, selling out tours in minutes, racking up over half-a-billion cumulative streams and views, and unassumingly ascending to the forefront of the industry cited by Forbes as "Hip-hop's newest multimillionaire millennial." Yet, he did it all on his own and completely under the radar by rapping with the sincerity of a handwritten letter.
"Yours Truly represents the same thing I represent," he declares. "It's about being open, being vulnerable, and being yourself. The main thing is to feel a part of one big family under the name. We need to love each other and accept everyone for who they are. I have to convey a message in everything I do—from the clothing to the music. The message brings longevity and hope. It encompasses family, relationships, mental health, drug abuse, and love. I just try to uplift and motivate others to be themselves."
Phora found himself through creating art. During a troublesome youth marred by stints in juvenile detention centers, he scrawled rhymes on pads of paper. As his family fell apart in the face of addiction, he got stabbed outside of his high school. At just 17-years-old, he took to tattooing, leveraging his success as an artist to fund recording. He unleashed a string of independent projects, culminating on the crowd-funded Angel With Broken Wings in 2015.
Days before the release, a drive-by shooter nearly killed Phora and his girlfriend. Despite three bullets ushering him close to death's door, he pulled through. 2016's With Love heralded a triumphant return as Yours Truly Forever spawned the smash "To The Moon," which clocked 36 million Spotify streams and counting. Instead of going mainstream, the mainstream came to him on Love Is Hell in 2018 as he collaborated with a bevy of multiplatinum superstars, including Trippie Redd ["Love Is Hell"], G-Eazy and Tory Lanez ["For You"], and 6lack ["Stuck In My Ways"]. Along the way, he also garnered acclaim from New York Times, Billboard, Los Angeles Times, Noisey, Earmilk, XXL, UPROXX, BET, Vibe, and more.
"There have been crazy moments that made me who I am and opened my eyes to look at life in a different way," he admits. "Life is beautiful. Don't take it for granted. At the same time, I'm constantly on the grind to make things happen today. I want to be here to enjoy it."
He went independent again on his 2019 third full-length Bury Me With Dead Roses. Straight out of the gate, it claimed a spot in the Top 10 of the iTunes Hip-Hop/Rap Albums Chart, Top 25 of the iTunes Top Overall Albums Chart, and in the Top 40 of the Billboard R&B/Hip-Hop Album Sales Chart. Produced by Scott Storch [Dr. Dre, Beyoncé, The Game], the single "Blame On Me" delivers melodic verses over a skittering West Coast groove before a stunning and soulful hook, "You can go ahead and put the blame on me."
"It's about being a person making mistakes and owning up to those mistakes in order to move forward," he explains. "I'm coming face-to-face with the fact I'm human."
Elsewhere on the project, he delivers a heartfelt homage to Nipsey Hussle on "The Dream," while "Te Necesito" [Ecko & Mariah] channels lush and lively Latin flavor with bilingual vocals and turns up in what he describes as "a new lane."
Utilizing his success and platform to spread hope in the world, Phora joined forces with The National TPS Alliance for the "Summertime in L.A." Yours Truly clothing drop. Its proceeds benefit families dealing with immigration issues.
"I'm finally in a place where my voice can reach so many people beyond my fan base," he elaborates. "I'm ready to speak up; I'm ready to fight. These families are at risk. We all bleed red though. We need to look out for each other."
As Phora readies more music for 2019 and beyond, those two simple words, Yours Truly, mean the world for millions around the globe.
"I want everybody to know they have a voice too," he leaves off. "They can speak out on mental, gender, and sex issues, if they need to. I'm not hidden. I wear my heart on my sleeve. I'm just like them. I just hope I can inspire."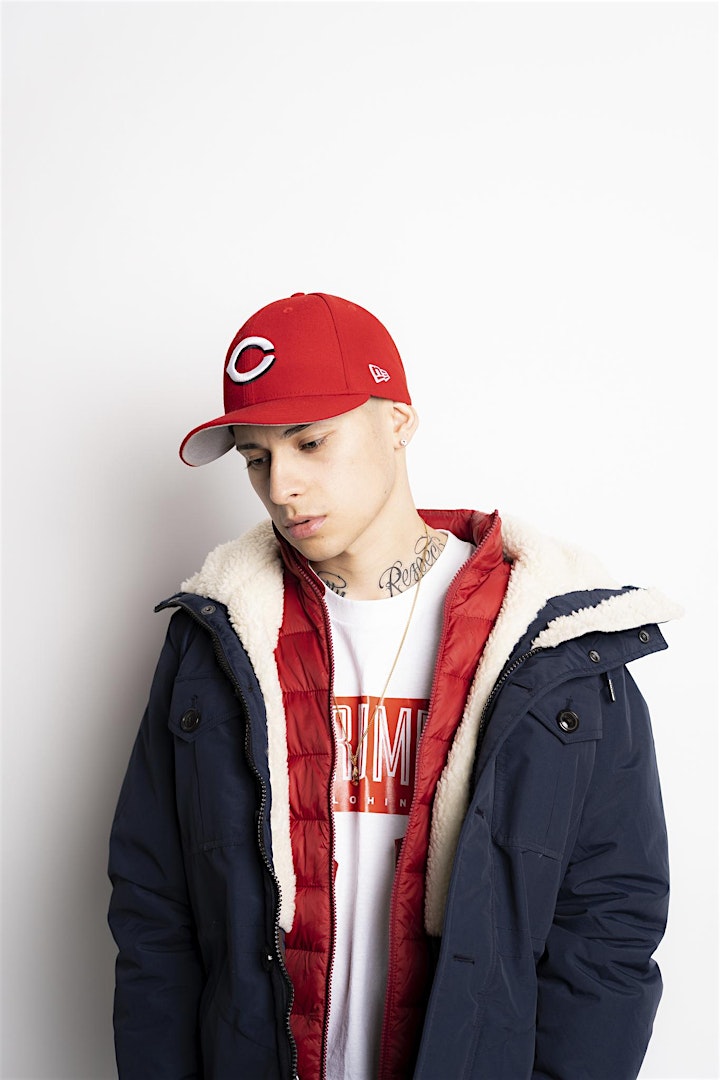 (CNG) The California rapper known for creating waves off of his independent success. He is also known for his hit singles (Buckshots) (Smooth Operator) (Westside) (Show me love) (Get Funky) and many more. Generating millions of fans and listeners people have been asking "Who is Cng"? 24 year old rapper Comes N Goes (CNG) started making music during his teenage years. When asked about how he managed to reach all of his success by himself as an independent artist he replied. "I always knew I had what it takes to be successful, all i had to do is block out all of the distractions and go full force with it.

Venue Information:
The Glass House
200 West 2nd St
Pomona, CA, 91766