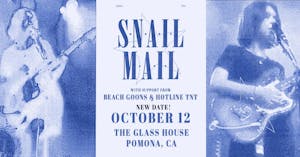 RESCHEDULED FROM 4/13/20! ALL ORIGINAL SHOW TICKETS WILL BE HONORED!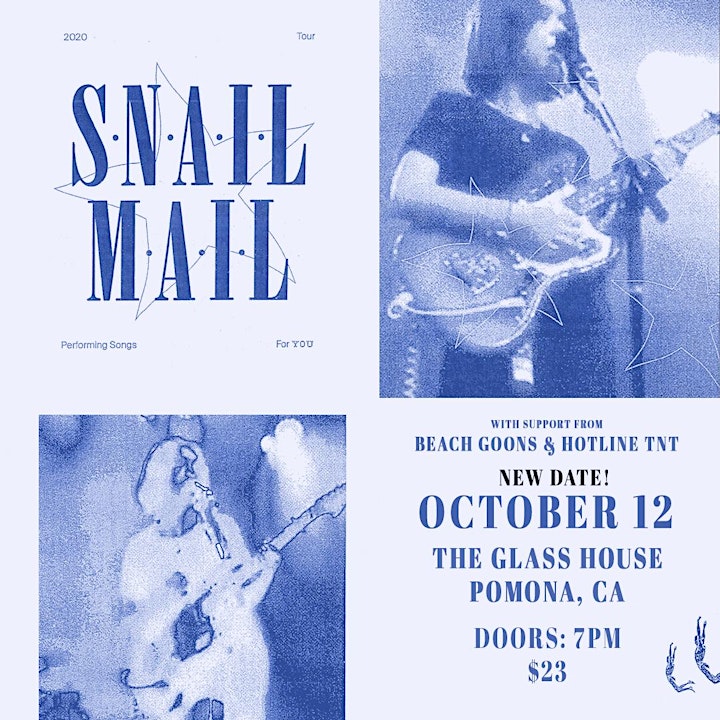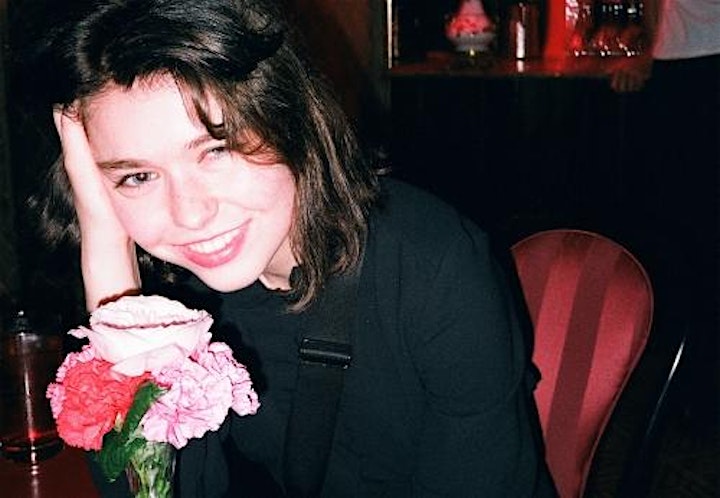 Lindsey Jordan is on the brink of something huge, and she's only just graduated high school. Her voice rises and falls with electricity throughout Lush, her debut album as Snail Mail, spinning with bold excitement and new beginnings at every turn.
"Is there any better feeling than coming clean?" sings the eighteen-year-old guitarist and songwriter halfway through the sprawling anthem that is "Pristine," the album's first single. You can't help but agree with her. It's a hook that immediately sticks in your head—and a question she seems to be grappling with throughout the record's 10-songs of crystalline guitar pop.
Throughout Lush, Jordan's clear and powerful voice, acute sense of pacing, and razor-sharp writing cut through the chaos and messiness of growing up: the passing trends, the awkward house parties, the sick-to-your-stomach crushes and the heart wrenching breakups. Jordan's most masterful skill is in crafting tension, working with muted melodrama that builds and never quite breaks, stretching out over moody rockers and soft-burning hooks, making for visceral slow-releases that stick under the skin.
Lush feels at times like an emotional rollercoaster, only fitting for Jordan's explosive, dynamic personality. Growing up in Baltimore suburb Ellicot City, Jordan began her classical guitar training at age five, and a decade later wrote her first audacious songs as Snail Mail. Around that time, Jordan started frequenting local shows in Baltimore, where she formed close friendships within the local scene, the impetus for her to form a band. By the time she was sixteen, she had already released her debut EP, Habit, on local punk label Sister Polygon Records.
In the time that's elapsed since Habit, Jordan has graduated high school, toured the country, opened for the likes of Girlpool and Waxahatchee as well as selling out her own headline shows, and participated in a round-table discussion for the New York Times about women in punk—giving her time to reflect and refine her songwriting process by using tempered pacings and alternate tunings to create a jawdropping debut both thoughtful and cathartic. Recorded with producer Jake Aron and engineer Johnny Schenke, with contributions from touring bandmates drummer Ray Brown and bassist Alex Bass as well, Lush sounds cinematic, yet still perfectly homemade.
The songs on Lush often come close to the five-minute mark, making them long enough to get lost in. The album's more gauzy and meditative songs play out like ideal end-of-the-night soundtracks, the kind that might score a 3am conversation or a long drive home, from the finger-picking of "Speaking Terms" to the subtle, sweeping harmonies and French horn on "Deep Sea." It only makes sense that Jordan wrote these songs late at night during a time when she was obsessively reading Eileen Myles and listening to a lot of slowcore and folk songwriters.
"Heat Wave" is one of the album's most devastating moments, a song that wallows in a crumbling mid-summer relationship. "I broke it off, called out of my shift, and just cried in my bathtub and wrote this song," Jordan recalls. "I was just so desperate to just get the way I was feeling out onto paper so that I could just have it and be done with it. It was almost kind of painful. It was like puking onto paper, and crying, 'This girl hurt my feelings!' Towards the end of writing the record, I became better at dealing with my emotions."
Jordan's personal crown jewel of the album, "Let's Find an Out," puts her childhood classical guitar training on display. It's a road song of sorts, a nod to feeling young and disoriented on her first ever tour: "I'd gotten knocked around a lot by the process. I was scared. It's sort of this love song about another person who is going through the same thing." "You're always coming back a little older / but it looks alright on you," she belts over her intricate playing, on one of the album's most pensive and gorgeous moments. Lucky for us all, she doesn't sound scared anymore.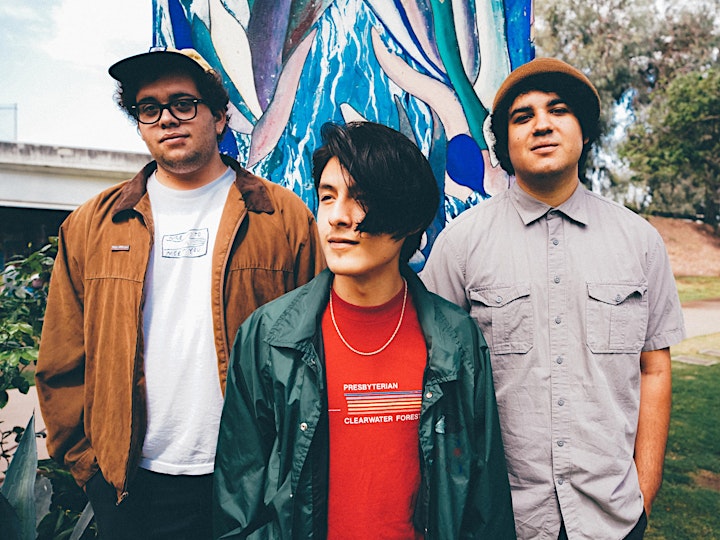 Hailing from San Diego's Logan Heights neighborhood, Beach Goons was the brainchild of Pablo Cervantez, the band's vocalist, guitarist, and sole constant member. Beach Goons started innocently enough with Cervantez and a couple friends picking up instruments and playing out, hitting up any place that would have them, from their middle school to Logan Heights' library. As the band grew, their sound evolved with them. Their early singles showed a brash, garage-indebted take on punk, but by the time of BoiSad, the edges began to smooth, and more of Beach Goons' personality began poking through. For their new album, hoodratscumbags, Beach Goons didn't rush things, instead spending the better part of two years workshopping the songs until they became the most potent examples of what they wanted to express. "Most of the songs were scrapped or I rewrote them," says Cervantez of the writing process. "It was just going to be an EP, but it got to a point where we had enough songs for it to be an album." The product of all that work is hoodratscumbags, which GRNDVW Recordings will release on September 7, and sees drummer Chris Moran and bassist David Orozco joining the ranks. Across the album's 10 songs, Beach Goons effortlessly blend genres, taking a bit from punk and surf, to authentically express their lives and where they come from. "We're from a Mexican community, we're all Mexicans, and we really love showing it," says Cervantez. "[Logan Heights] is the heart of Mexican culture, and the heart of Chicano culture, and I really want to emphasize this was our upbringing and this is who we are." Songs like "A.M" and "The End" show the album's breadth, as Beach Goons write airtight pop songs, but come at them through the side door. The songs twist and turn, revealing their ability to surprise a listener without ever breaking their stride. "I feel more confident writing and releasing this than I ever have," saysCervantez of hoodratscumbags, and that's something that's noticeable on first listen. Beach Goons are pulling off moves that put them in a class of their own, taking the best of bands like Wavves, Joyce Manor, and Culture Abuse, and framing it in their own way. "My family moved here, I'm first generation," says Cervantez, "I just want to show those people that if you come from these streets, if you come from these hoods, you can do it too." That sense of community, and Beach Goons' sheer excitement, permeates the entirety of hoodratcumbags. It can be heard in songssuch as "Chunti," where Cervantez sings in Spanish and holds nothing back. It's moments like these that show Beach Goons for what they are: a band that's young, excited, and not afraid to show the world the full scope of themselves. Beach Goons will be touring in support of hoodratscumbags, including an appearance at Riot Fest in Chicago, spreading their message, and sharing their joy, with anyone that listens.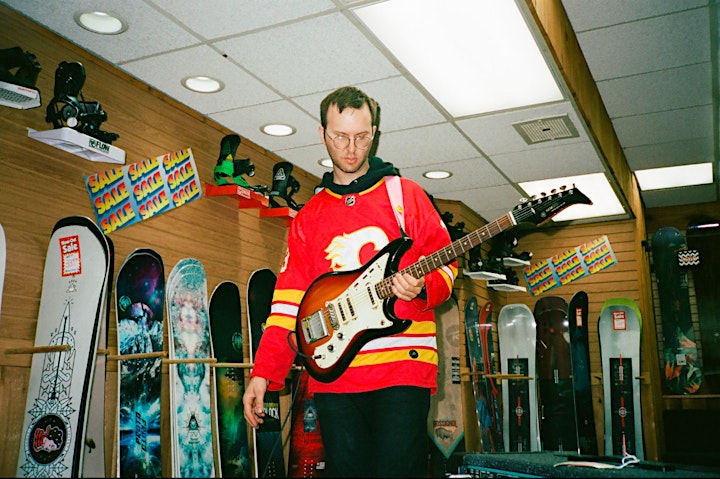 Hotline TNT is the most 90s band of the 21st century so far. It is a pop music group of no certain allegiance or denomination. The songs are for all ages, but many fans are forced watch the band behind their parents' back. Their records are all self-released but easy to find; many people who come across the 7"s immediately turn them into weapons.

Venue Information:
The Glass House
200 West 2nd St
Pomona, CA, 91766