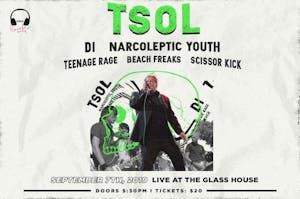 KROQ Locals Only Presents:
T.S.O.L. w/ DI, Narcoleptic Youth, Teenage Rage, Beach Freaks, Scissor Kick
The Glass House
Pomona
,
CA
Doors at 5:30pm!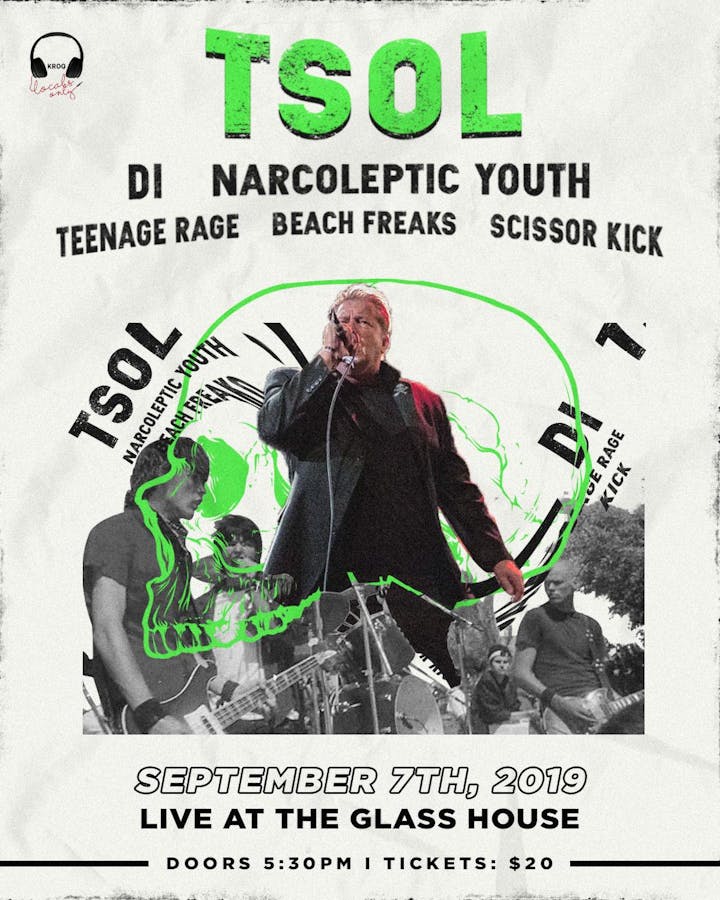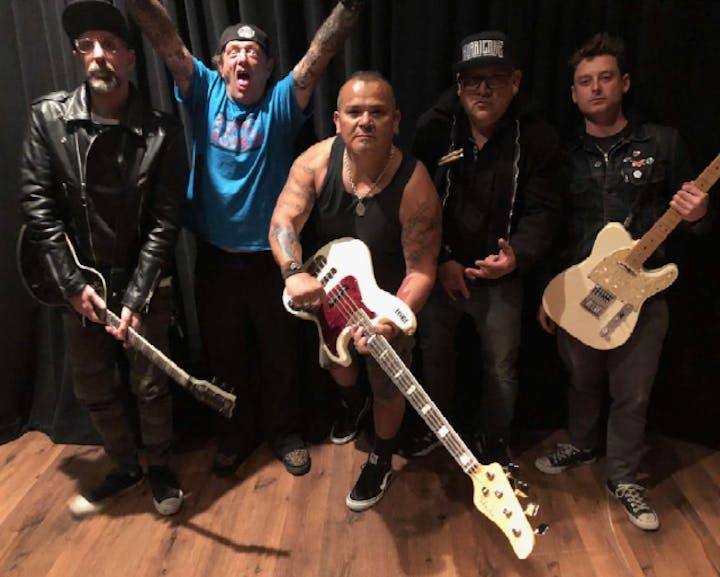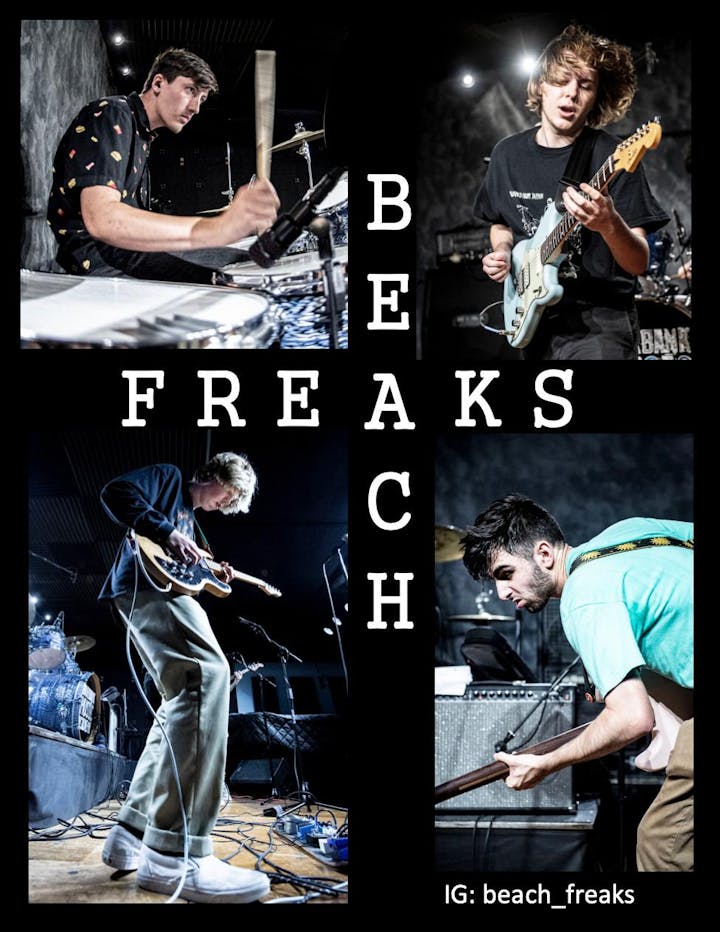 Beach freaks is an indie band from the San Fernando Valley. Best buds Aidan Memory on vocals and guitar, Lucas Simblet on drums and Phill Mardirossian on bass and vocals started making music together in late 2017 playing shows throughout the valley. Lead guitarist , Sam Carter, was added early this year. The band has just completed an EP and is currently recording an album. This high energy group make fast and sad music and they hope you like it !
Scissor Kick is an alternative rock band from Monrovia, CA. Combining elements of punk, alternative and indie, band members Alex Reyes, Steven Cloer, Brady Stubbs and Jordan Radnoti bring a new sound to the stage each time. The band formed in 2017 and have been playing local shows ever since in the LA and Pasadena area.

Venue Information:
The Glass House
200 West 2nd St
Pomona, CA, 91766