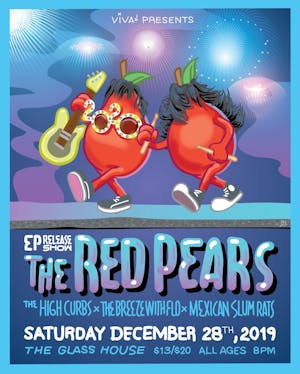 The Red Pears
The Glass House
Pomona
,
CA
$13.00 - $20.00
Sales Ended
Doors 7:00pm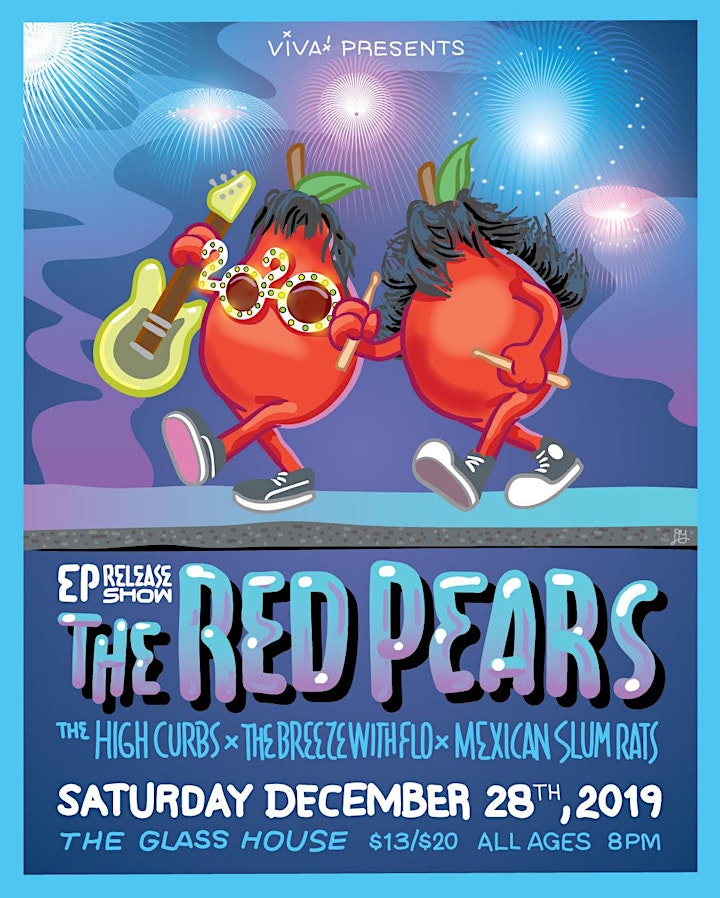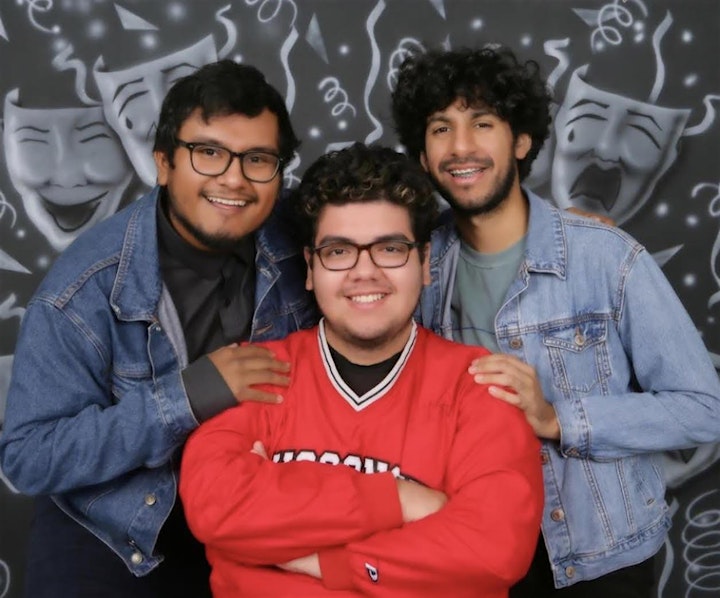 The Red Pears are an indie/alternative band from El Monte, CA. The band consists of Henry Vargas on guitar and vocals, Jose Corona on drums, and their good friend Patrick Juarez helping on bass. The group started in the summer of 2014, when Jose and Henry got together with talks of forming another band having known each since high school and playing in different groups, separately and together. Things took off from there as they both shared similar influences, similar backgrounds and similar mindsets and visions.
They started as a duo, with their first gig together being an open mic at a church. Juan Aguilar soon joined the band on bass that same year. The duo became a trio and started playing anything from house parties, to bar, to coffee shops, to open mics. Things started moving fast as the release of "We Bring Anything to the Table... Except Tables, We Can't Bring Tables to the Table', garnered unexpected attention. They continued playing and noticed a growth in their audience throughout the years since.
Juan unfortunately left the band early 2017, and their close friend Patrick kindly agreed to help the now duo out. The band has gone a long way from playing open mics at churches, to playing out of state, selling out venues like The Smell, The Constellation Room, The Echo, and The Roxy. And playing events like Dirty Penni Fest, Echo Park Rising and Tropicalia. They have done more than anyone would've thought or expected, including themselves. With a very loyal and supportive fan base, and with their latest record, 'For Today, For Tomorrow, For What Is, For What Could've Been', the group is reaching new heights and new territory that has been seen inconceivable for any Latino coming out of the San Gabriel Valley.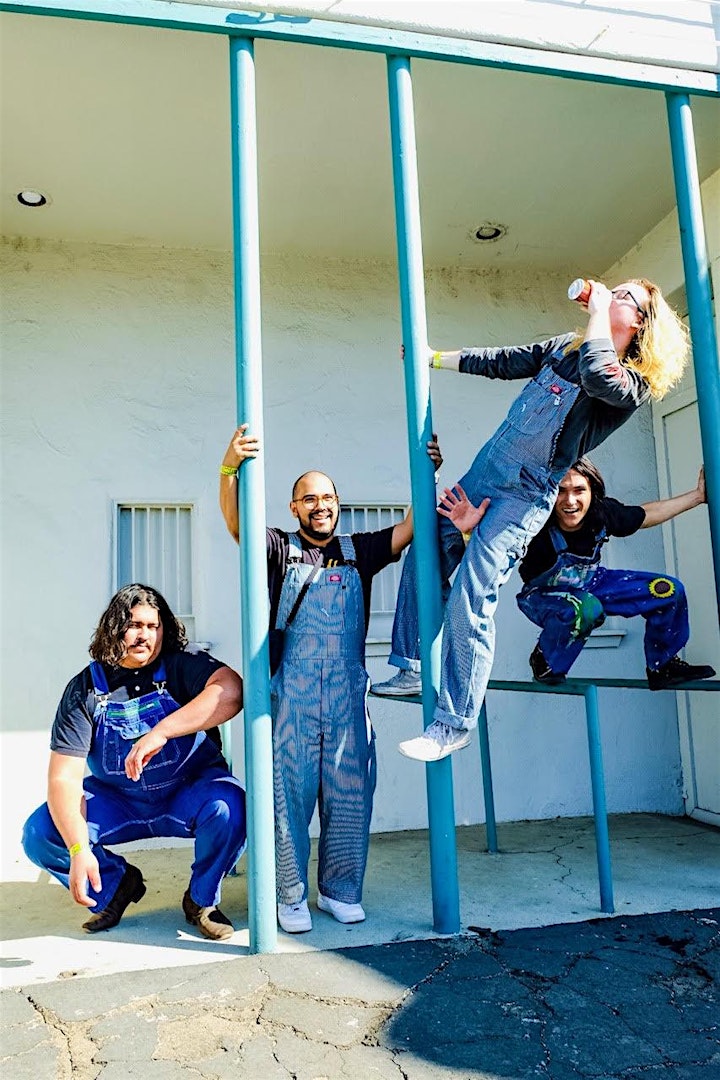 The High Curbs are a West Coast fuzz rock n' roll from the Inland Empire. The group has kept the skate punk comradery alive since 2013. Friends and fans come out of the woodwork to see the band thrash about to songs about parties, dogs, and girls.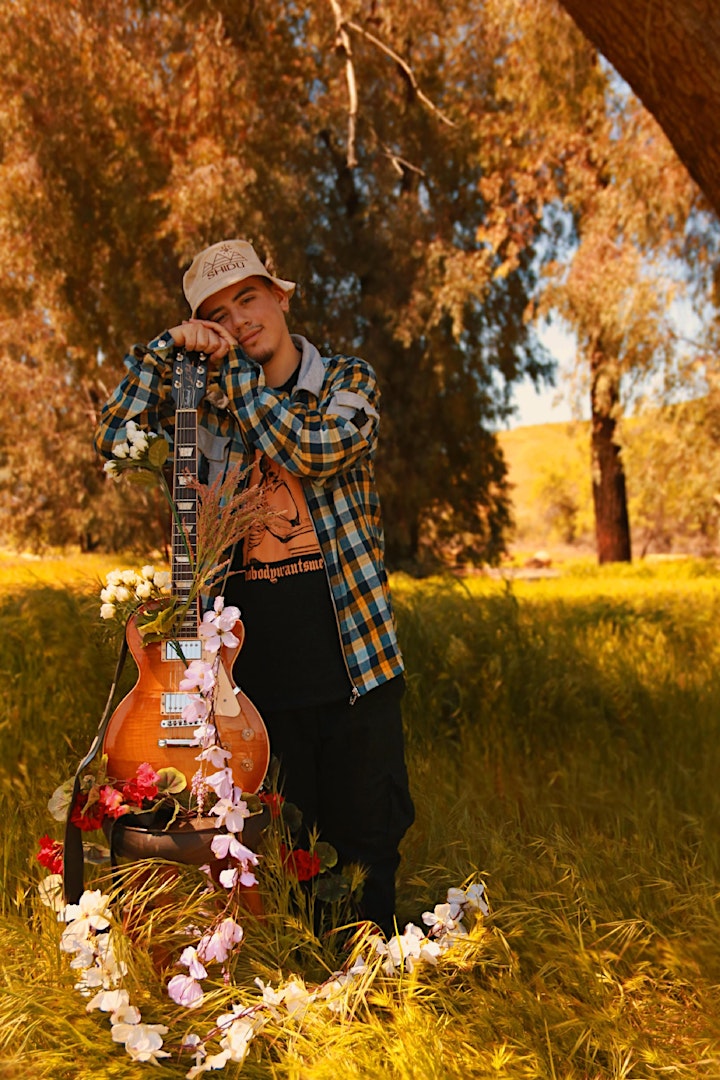 21 year old Psychedelic R&B/Soul solo artist from the South Bay. Be sure to check out the debut album "Tender Love & Care" which was released in January 2019. From a variety of ballads, to soul, to dance to shoegaze & more TheBreezeWithFlo aims to always create something new & not restrict to any boundaries. Coming from self-taught Jazz & Blues roots, TheBreezeWithFlo sees jazz more as an abstract genre mentality inclusive of different kinds of music, as his R&B/Soul side keep him rooted to the groove.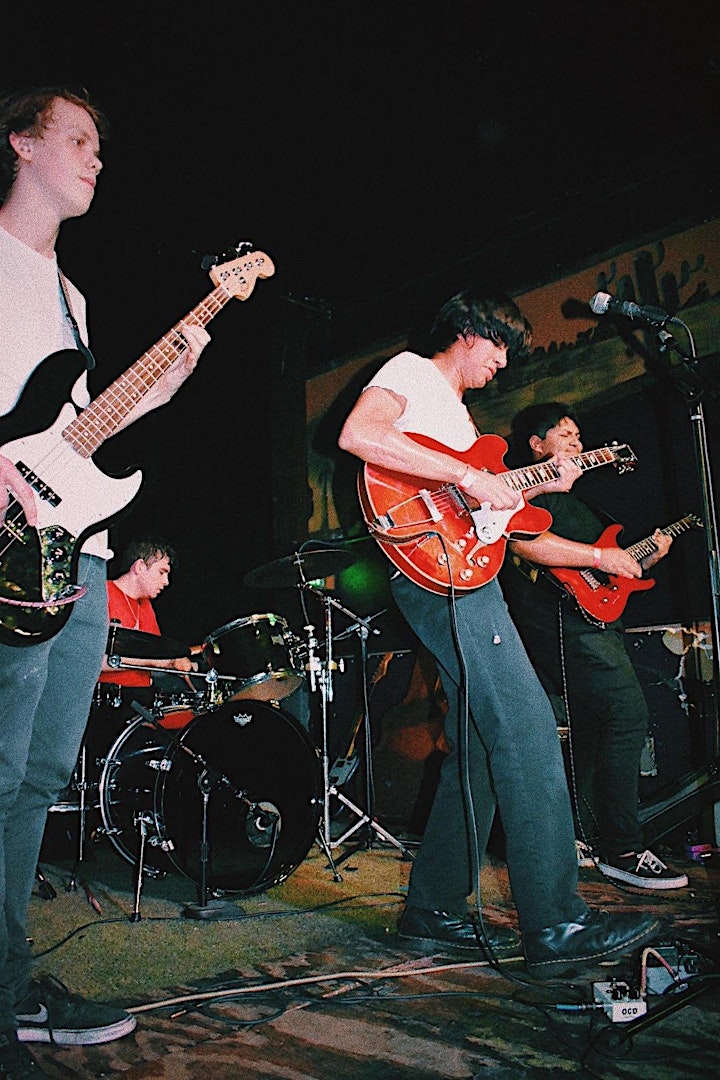 Mexican Slum Rats are a four piece band hailing from Granada Hills, California that play a mixture of both surf punk and alternative. Comprising of Bassist Brock McHenry, Drummer, Guitarist Emilio Mouriz, and Singer/Songwriter Kevin Villalba. The four create an atmosphere filled with desire, love, youth, and the utmost passion in their craft. 
Growing up in rough neighborhoods and often stereotyped, Kevin set out to shed some light on the Hispanic community. The name Mexican Slum Rats serves as a reminder to always rise above the way others see you while acknowledging your humble beginnings. They released their first EP Slumrat in April of 2017, a full-length entitled L.A.R.C in November of 2017, and a second full-length entitled Magnum Opus in October of 2018.

Venue Information:
The Glass House
200 West 2nd St
Pomona, CA, 91766